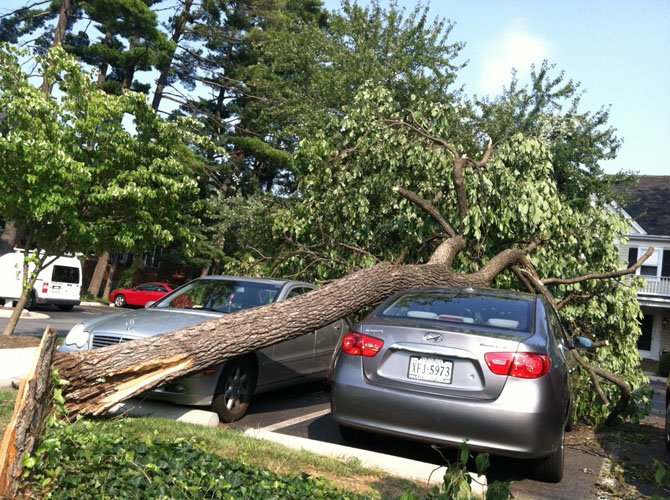 Tree crushes cars along Route 123. Storms uprooted mature trees, blew down limbs, brought down numerous power lines and also broke power poles.
Stories this photo appears in:
At least two dead in Fairfax; 285,000 residents still without power after Friday night's hurricane force winds.
Winds of more than 70 miles per hour swept through Fairfax County Friday night. Power went out as the storm blew into the area around 10:30 p.m. with hurricane force winds sounding like a freight train.