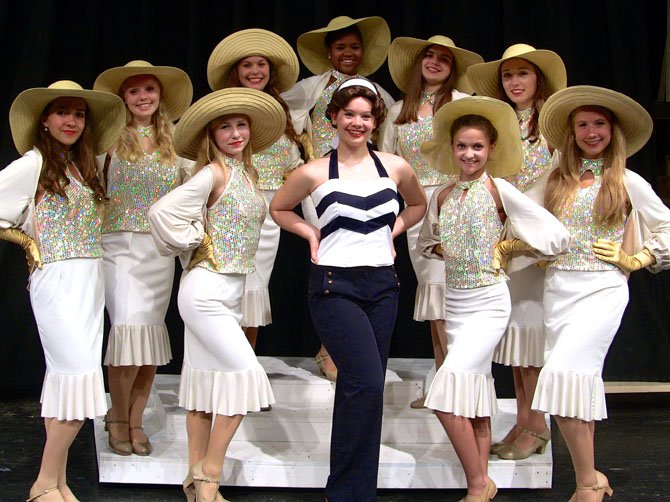 Reno and the Angels from "Anything Goes." Front row, from left, are Serena Emanuel, Rebecca Shirley, Katelyn Reimer, Meredith Mehegan and Nora Winsler. Back row, from left, are Katelyn Cooke, Alison Koenigsberg, Selena Clyne-Galindo, Ola Pozor and Madeleine Bloxam. (Not pictured, Rachel Moser.)
Stories this photo appears in:
Westfield Summer Stage presents musical.
When Lori Knickerbocker and Yvonne Henry saw the Broadway revival of the musical, "Anything Goes," they realized it would be perfect for Westfield Summer Stage. And now, Knickerbocker's directing and Henry's choreographing this show for local audiences.