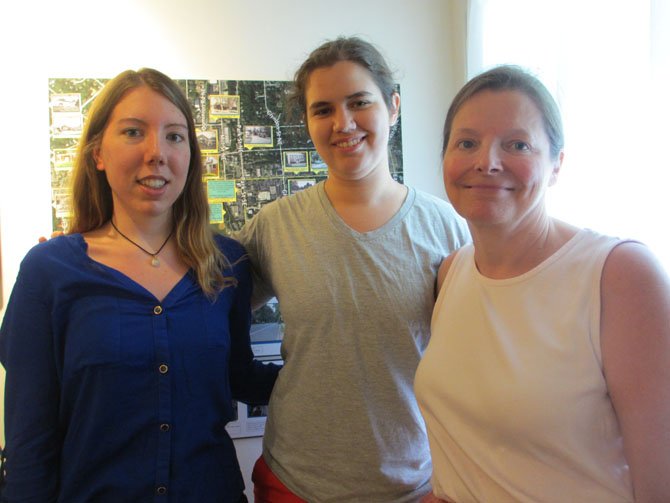 UVA students Caroline Gardiner of Vienna and Virginia Harness created and conducted Historic Vienna's oral history project. Leigh Kitcher, HVI's treasurer, helped to coordinate the project.

Stories this photo appears in:

Historic Vienna, Inc. project recorded and filmed residents' recollections of earlier Vienna.
There was a time when there was no Rt. 66 ramp in Vienna … mainly because there was a time when there was no Rt. 66 anywhere nearby. Nor was there a Capital Beltway. There was, however, a time when a train from Alexandria stopped in Vienna going west. There was a time when there were maple trees on Maple Avenue and churches along Church Street. Before Louise Archer Elementary School was named after the principal who ran the school for many pivotal years, it was a "colored" school.