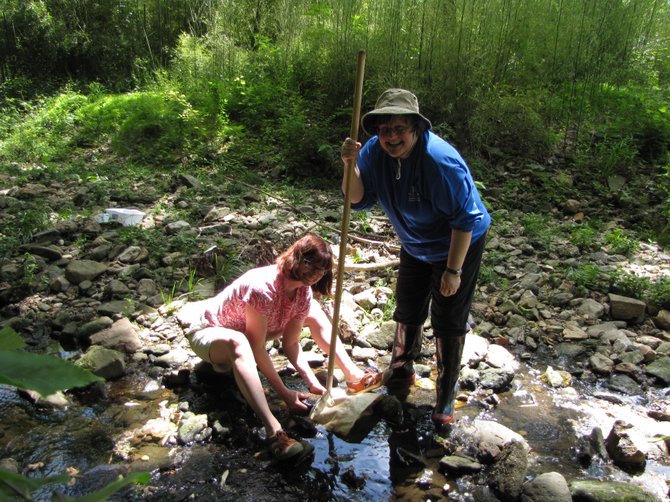 Ruth Gibbons and Sue Drescher spend an afternoon identifying aquatic life during the spring 2012 stream monitoring event. Volunteers with the stream monitoring program work in teams and their findings help determine the overall health of Arlington's waterways.
Stories this photo appears in:

There's something slimy in Arlington's water systems. Hidden beneath the surface, slithering under sediment, and as likely to call sewers as well as streams their home is the Anguilla rostrata, or more commonly known as the American eel.