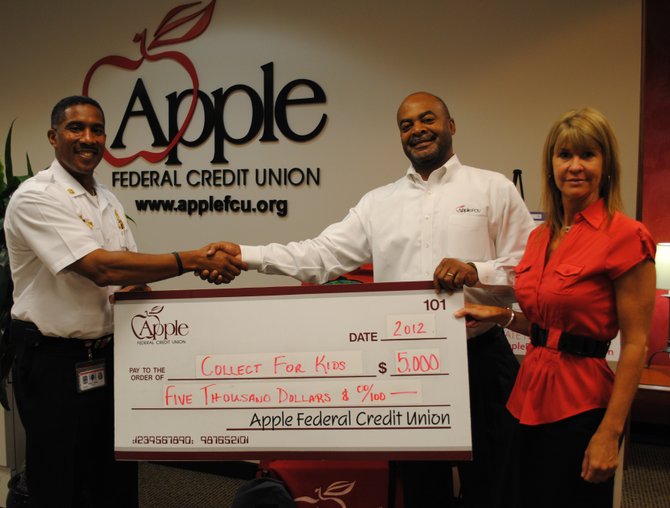 Apple Federal Credit Union pledges to match up to $5,000 in "Collect for Kids" contributions to buy school supplies for low-income Fairfax County children. Shown here left to right are Captain II Willie F. Bailey, aide to the assistant chief of personnel services, Fairfax County Fire and Rescue Department, and from Apple, Robert Sowell, vice president of community relations, and Cynthia McAree, vice president of marketing.
Stories this photo appears in:
Apple Federal Credit Union this month launched its fifth annual Northern Virginia school supply drive, with a new pledge this year: Apple will match dollar for dollar cash contributions up to $5,000 to help ensure Fairfax County's underprivileged children have the tools needed for academic success this fall.