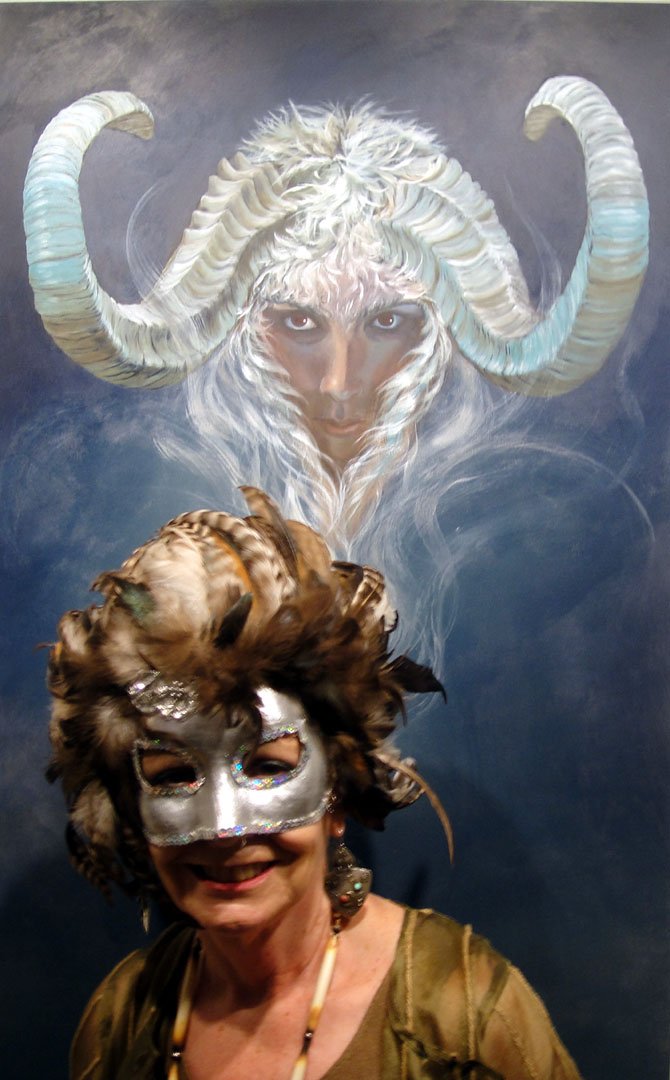 Susan Makara, the Torpedo Factory 2012 Artist of the Year, poses with her painting, "Capricorn Rising." When researching titles for her work, Makara discovered that the Sanskrit name for Capricorn is her last name.
Stories this photo appears in:

Her solo exhibition, "Masks," at Target Gallery.
Veteran Torpedo Factory artist Susan Makara was honored on Thursday, July 12, with an official award ceremony as the 2012 Artist of the Year.