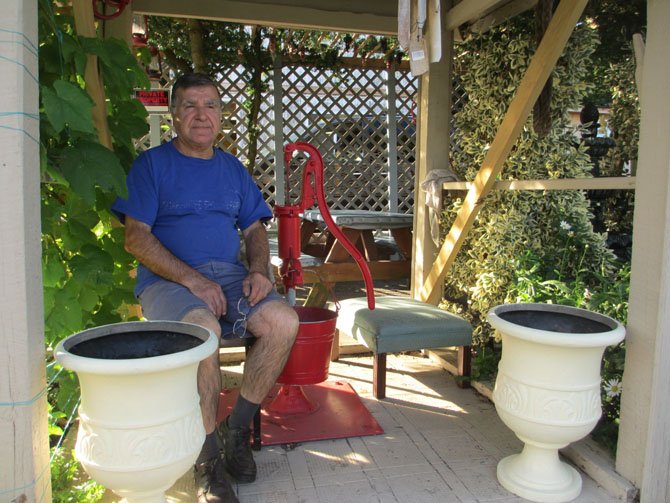 Under a canopy, Manuel Fesdekijan keeps the pump from an olden well-pump, a babbling fountain and a picnic table. He will serve Armenian coffee there to people who drop by when he's lunching.

Stories this photo appears in:

Guarantee Shoe Repair blends business with congeniality and nature.
The cream-colored two-story clapboard house at 131 Church St. N.W. could be mostly any one's home in Vienna. It's well cared-for with rose bushes and an array of flowers and greenery out front. To the side is a small fish pond and to the back is a gazebo anchored by a fountain. The gazebo's flooring covers an obsolete well whose pump remains a visual magnet.