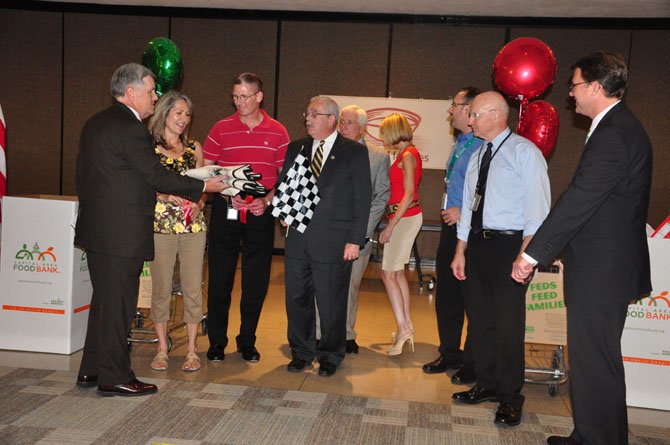 Members of the Office of Personnel Management, Rep. Frank Wolf (R-10) and Rep. Gerry Connolly (D-10) kick off the Feds Feed Families event, which supports local food banks, Monday, July 16.
Stories this photo appears in:
Reps. Wolf, Connolly host opening of food bank support program.
Many local food banks go for an extra push around the holiday season, trying to help the area's less fortunate make it through the end of the year with extra food, maybe even a few gifts. But that changes during the summer, with schools out and people on vacation, food banks can find their supplies dwindling, even when the demand does not.