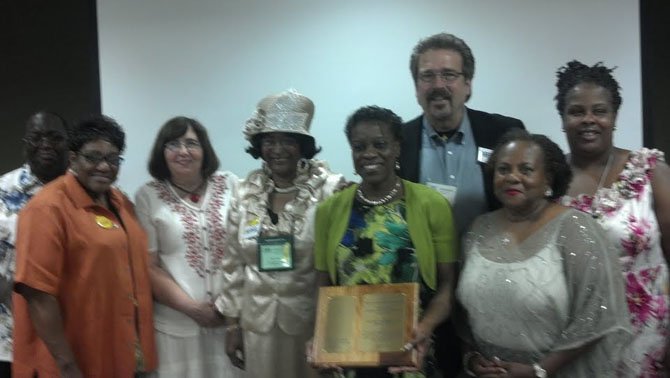 At the Virginia Conference, the Rising Hope delegation receives the Bishop Leontine Kelly Peace and Justice Award. From left are Gerald and Barbara Warren, Kay Barnes, Mary Baker, Yvonne Cunningham (holding plaque), the Rev. Keary Kincannon, Sula Tyler and Jacqueline Martin.

Stories this photo appears in:

Mission leads the way for Methodist congregations.
Two recent awards and several other encouraging developments suggest that Rising Hope Mission Church is becoming a rejuvenating trendsetter for Virginia Methodist churches.