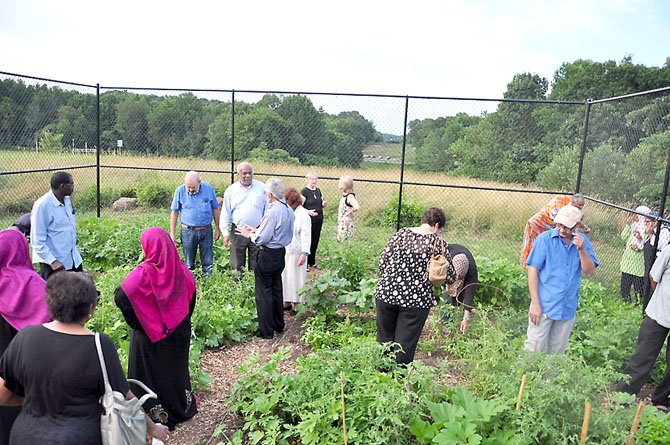 Gardeners show off the newest community garden plot on Reston, at the Cedar Ridge Apartments, Wednesday, July 11.
Stories this photo appears in:

What is the greatest thing about living in Reston?
Everyone knows that the best advice comes from experience--and that's true even in the small things. Newcomers and old-timers alike can find a refreshing look at what we love about Reston herein. Looking for the best place to eat? Forget yelp and find a local blog or ask a neighbor. Wondering about the places to be on the weekend? Finding an in-the-know peer can be the antidote to a all kinds of boredom. So, c'mon, you've got no excuse: do your research and get exploring.

Apartment complex is site of newest community garden plot.
Reston's garden plots have always been one of the community's most popular features, with one exception. Years ago, Cedar Ridge was the fifth garden plot created, but it never caught on in the community located next to Forest Edge Elementary School.