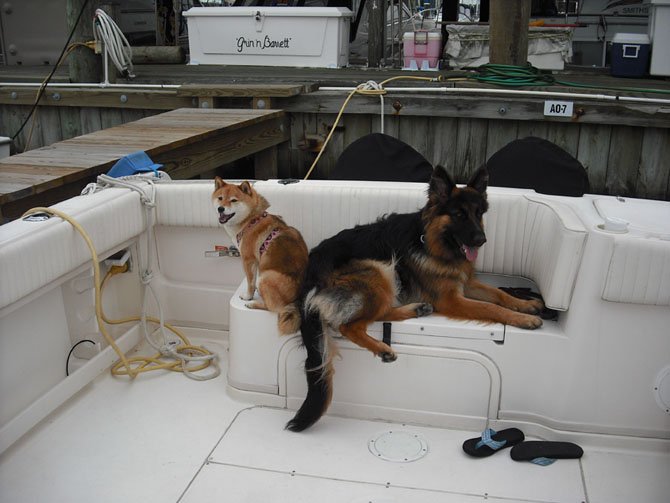 From left, Pepper and Portia sit side-by-side on Huang's boat.
Stories this photo appears in:

When Frodo first spent the night at Eleeka Asayesh's house, he cried. After Frodo's crying got more and more urgent and insistent, Asayesh let him sleep on her bed, and from that point, they were inseparable.