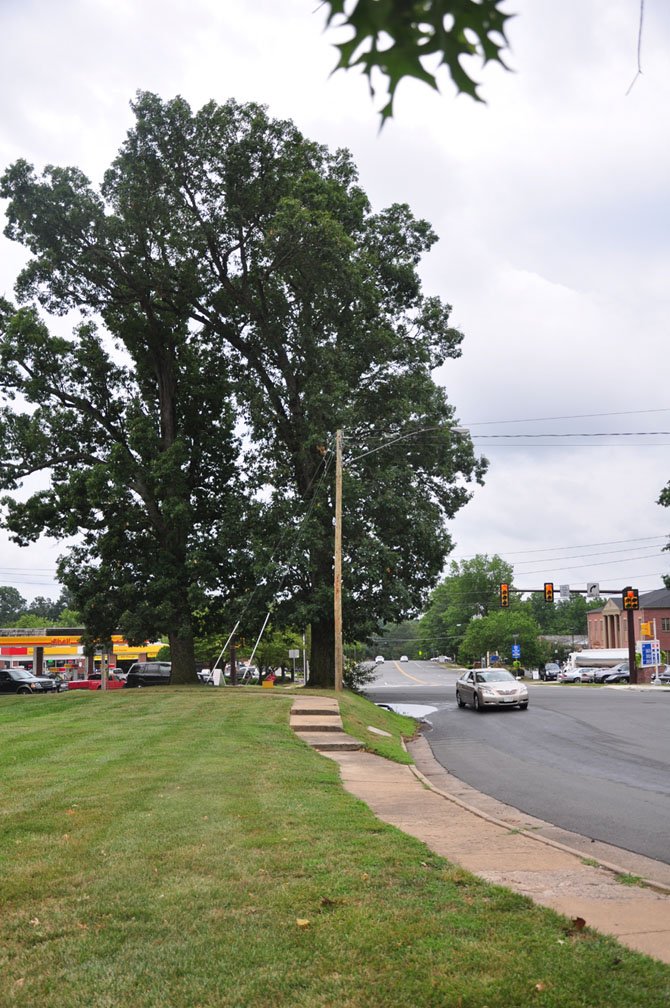 Trees on the corner of the intersection of Georgetown Pike and Walker Road. In the aftermath of the tree that fell and killed a driver Tuesday, July 17, community members are concerned about the trees, and future harm they could cause.
Stories this photo appears in:

Tree falls, kills one, residents concerned about others.
A tree on Georgetown Pike at Oliver's Corner in Great Falls fell over Tuesday, July 17, killing Albert Carl Roeth III while he was driving south at around 6:30 p.m.