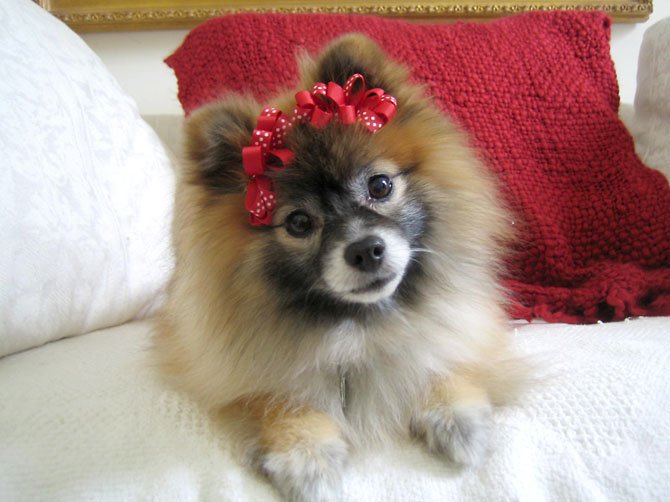 Maggie the Pomeranian at Christmas time. All the dogs loved to dress up on the holidays. "We take them to the annual Pom Play Group Halloween party every year," Kirsten Porter, of Herndon, said.
Stories this photo appears in:

"From a young age, I have always had a passion for animals. In college, one of my dogs passed away and I felt like I had lost a best friend..."