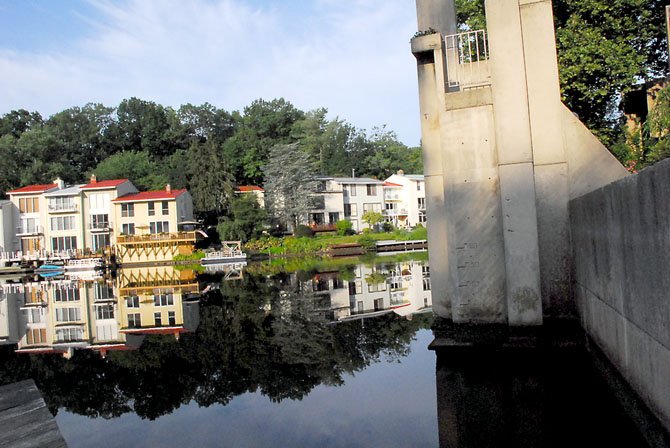 The dark lines on tower in Lake Anne show that on Monday, following the weekend's rains, the water level of Lake Anne is still more than a foot below normal.
Stories this photo appears in:
As water level drops, RA encourages Hidden Creek to be a good neighbor.
Residents around Lake Anne have been watching the lake shrink over the past few weeks. With precipitation levels for the month of July below normal, the hot, dry weather is partly to blame. Evaporation is not the sole cause of diminishing lake levels, however.