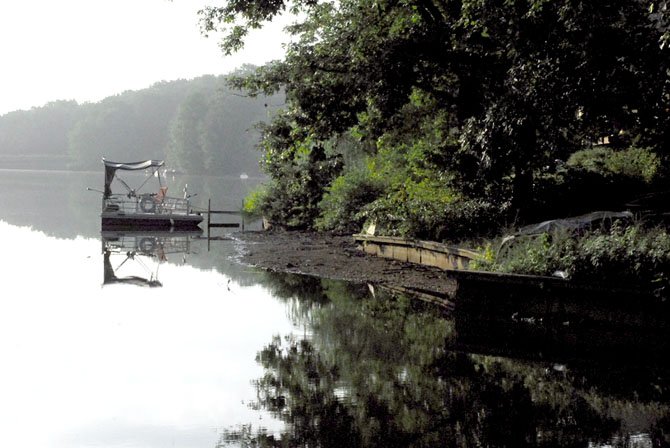 Muddy beaches have started to appear around the perimeter of Lake Anne due to the shrinking water level. Nearby golf course, Hidden Creek was determined by a judge several years ago to have "unfettered" access to Lake Anne. RA is encouraging Hidden Creek to be a good neighbor and reduce the amount of water they draw off of Lake Anne.
Stories this photo appears in:
As water level drops, RA encourages Hidden Creek to be a good neighbor.
Residents around Lake Anne have been watching the lake shrink over the past few weeks. With precipitation levels for the month of July below normal, the hot, dry weather is partly to blame. Evaporation is not the sole cause of diminishing lake levels, however.