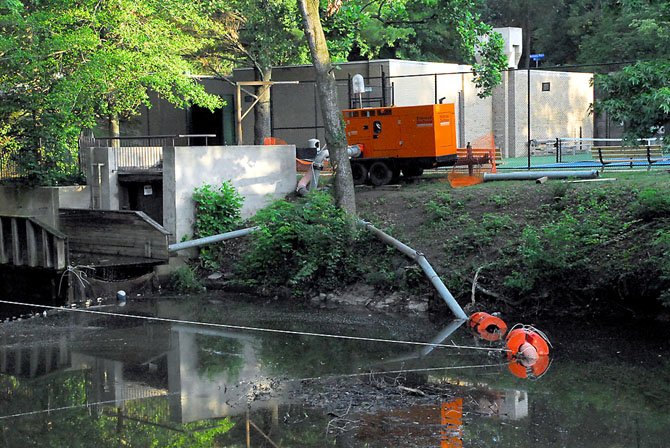 RELAC, which provides air conditioning for nearly 400 homes around Lake Anne has installed pumpers to pull cooler water from deeper parts of the lake. As the lake level drops, debris is becoming more visible and is also a problem for RELAC.
Stories this photo appears in:
As water level drops, RA encourages Hidden Creek to be a good neighbor.
Residents around Lake Anne have been watching the lake shrink over the past few weeks. With precipitation levels for the month of July below normal, the hot, dry weather is partly to blame. Evaporation is not the sole cause of diminishing lake levels, however.