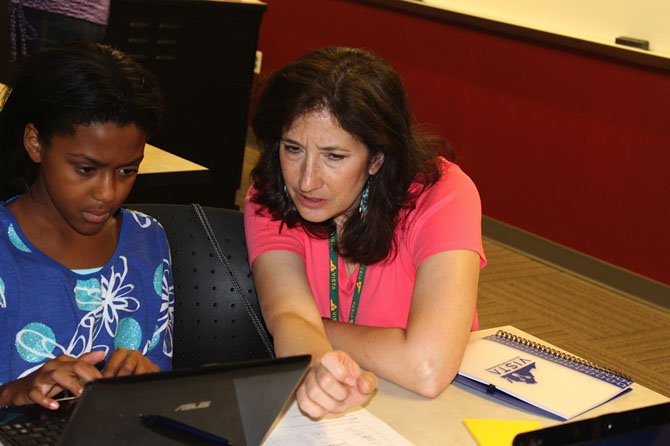 Ann Heidig of Taylor Elementary School in Arlington (right) helps Aliyah Ewell, a rising 6th grader at Mayfield Intermediate School in Manassas City Park, research the composition of space junk.
Stories this photo appears in:

George Mason University hosts science summer camp.
About 50 local students spent part of the summer transforming water into oxygen and trying to create a self-sustaining colony on Titan, the largest moon of Saturn at a two-week summer camp.