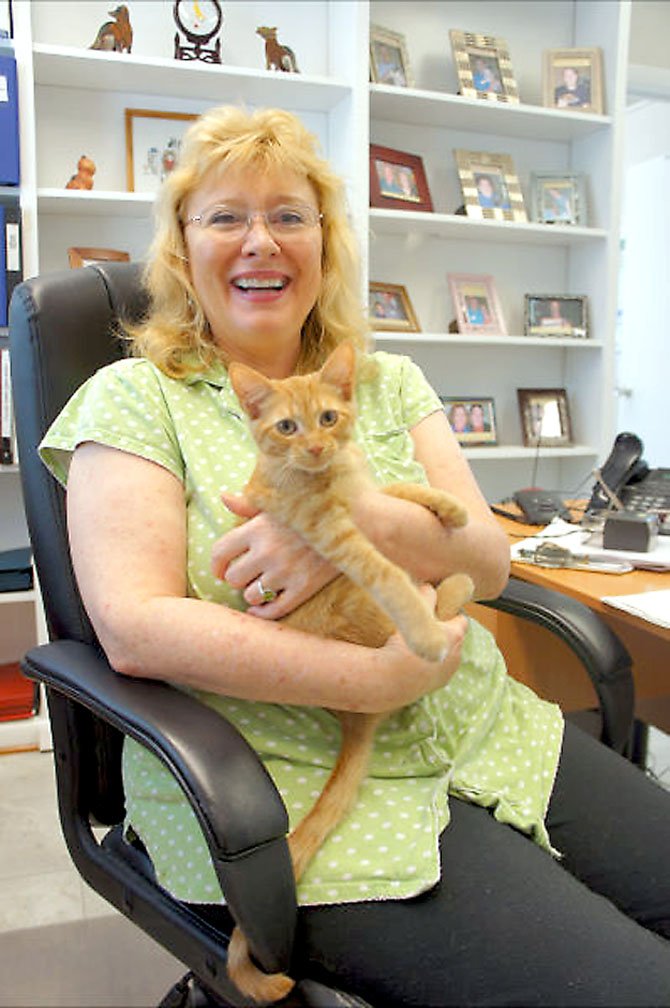 Humane Society of Fairfax County Office Manager Janice Adams gets help from Jamie who is thrilled to escape from his recent confinement. He is recovering from a leg sprain and can't wait to get back to his playmates.
Stories this photo appears in:

Humane Society of Fairfax working for animal and human welfare.
Look up Petfinder.com on your Internet browser page.