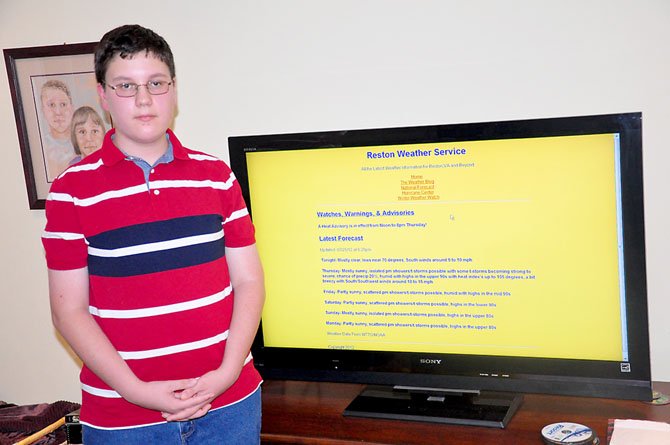 Herndon Middle School seventh grader Andrew Bottom runs the website Reston Weather Service, dedicated to local weather, as well as one about severe storms.
Stories this photo appears in:

Seventh grader Andrew Bottom runs two weather-related websites.
When it comes to weather, Herndon Middle School student Andrew Bottom has got it covered. The seventh grader and Reston resident has been studying the weather since his days at Aldrin Elementary School.