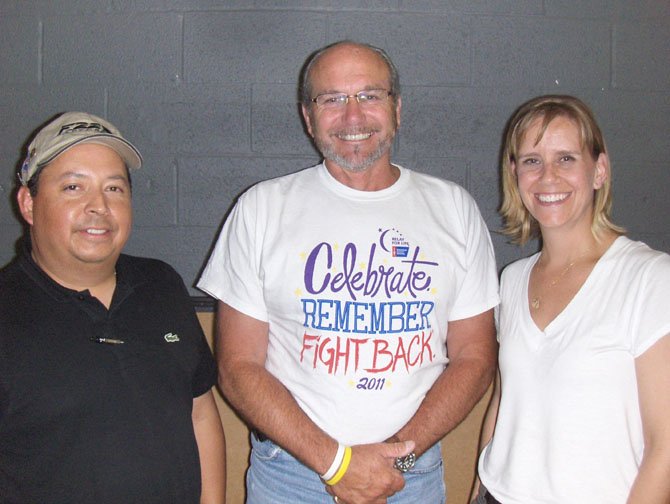 From left: Michael Segovia, Bill Hamm and Jackie Katounas are three of the more than 200 people who'll be walking in Saturday's Relay for Life fund-raiser at the nZone in Chantilly.
Stories this photo appears in:

Chantilly event raises money for American Cancer Society.
Bill Hamm was 10,500 feet up, elk hunting in the Colorado Rocky Mountains in 2006, when he discovered a lump on his throat. He'd thought he was healthy; but the lump was a swollen lymph node and, six months later, he was diagnosed with stage IV throat cancer.