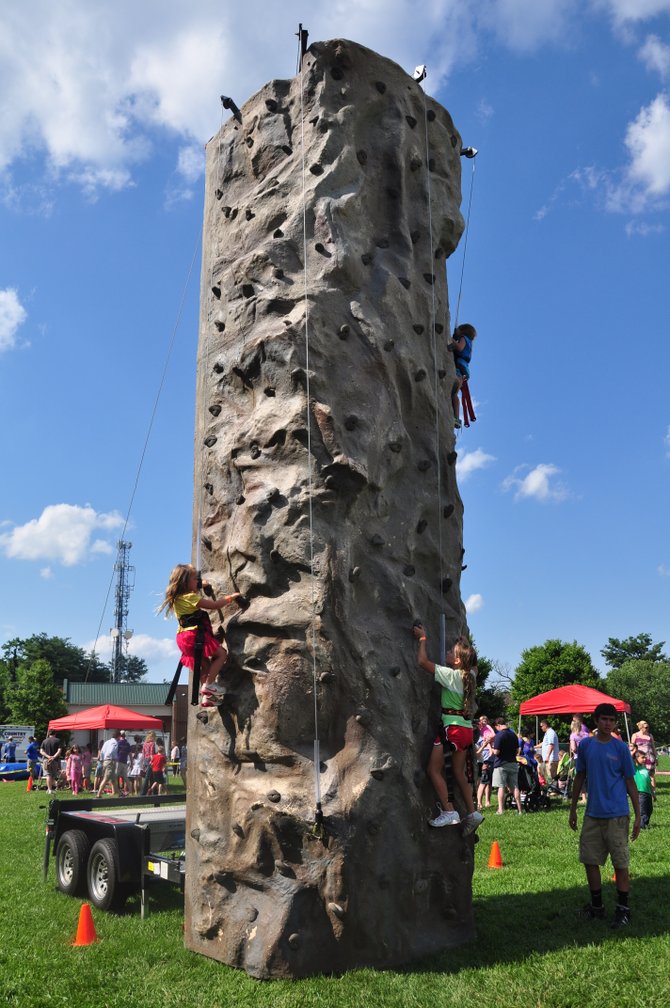 Children at June Fest at the Great Falls Village Centre attempt to reach the summit of the climbing wall, one of many games and rides at the Sunday, June 3 event.
Stories this photo appears in:

June Fest leads into first edition of annual Concerts on the Green.
Celebrate Great Falls hosted the inaugural edition of June Fest, a spring festival at the Great Falls Village Centre that featured local businesses, organizations and carnival games and rides. Celebrate Great Falls re-christened their festival June Fest this year, to avoid confusion with the annual Easter Egg Hunt hosted by the Optimists.