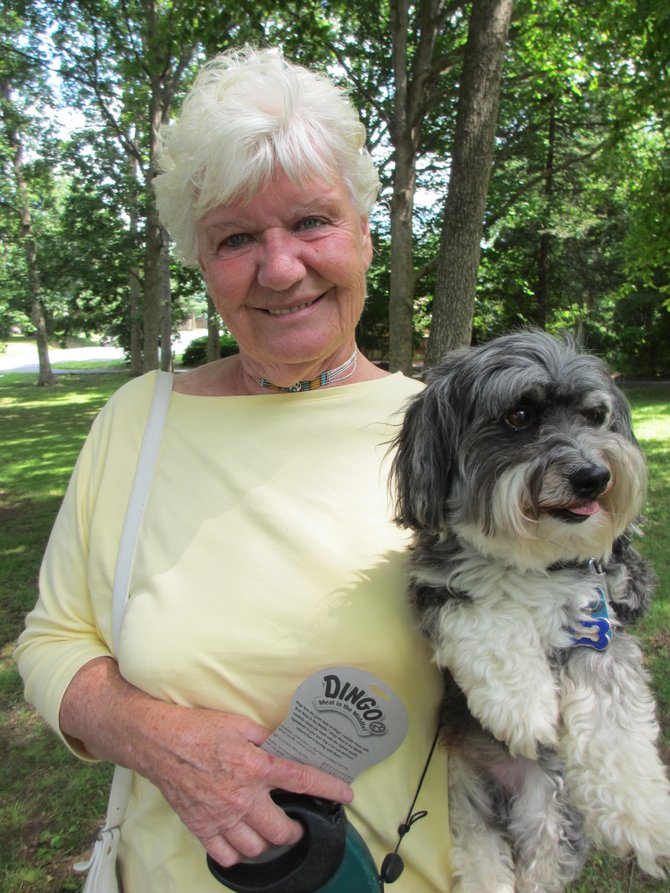 Pat Mullaney's dog, Puck, Reston, was voted "Mr. Congeniality" for his friendly, outgoing demeanor.
Stories this photo appears in:

Antioch Christian Church holds second pet blessing on June 1.
Under big shade trees on a sunny June 1, Pastor Randy Beeman of Antioch Christian Church blessed pets there in the flesh and those there in spirit. They came from Vienna, Reston and Herndon seeking grace for their pets, part of the family. It was the second annual public pet blessing since Beeman became pastor of the small white church on Beulah Road.