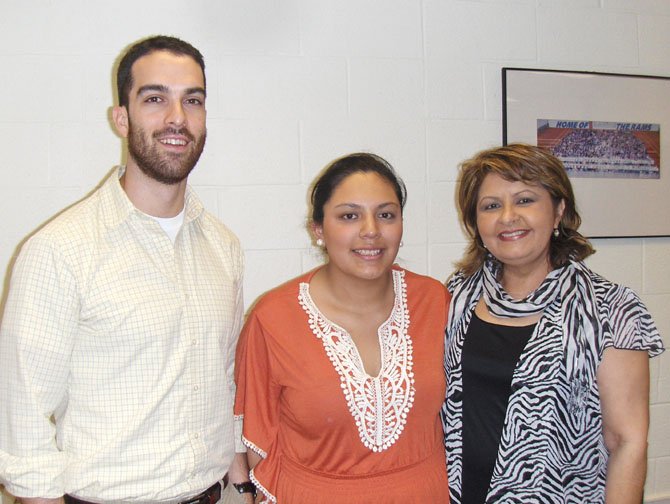 Lucia Maldonado (center) with LASA co-sponsors Enrique Fernandez and Ruth Azimi.
Stories this photo appears in:

Robinson student wins Hispanic Leadership Alliance scholarship.
Born in Bolivia, Lucia Maldonado came to the U.S. at age 7 with her mother and younger sister. Now 18, she's about to graduate from Robinson Secondary School and is the recipient of a Hispanic Leadership Alliance (HLA) scholarship.