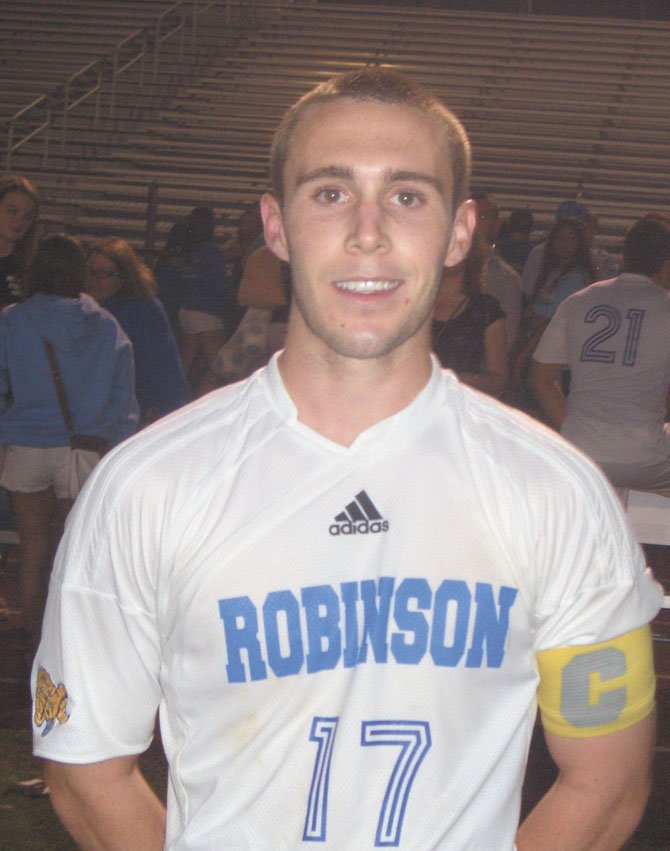 Sam Yardley, who netted the game-winner.
Stories this photo appears in:

Yardley's overtime goal lifts Rams past local rival Lake Braddock.
In a tense, back and forth championship game last Saturday night at Robinson Secondary, local high school boys' soccer opponents Robinson and Lake Braddock played with emotion, grit, and determination through an entire 80 minutes of regulation play and nearly 10 more minutes of overtime before the region title game's first and only goal was scored.