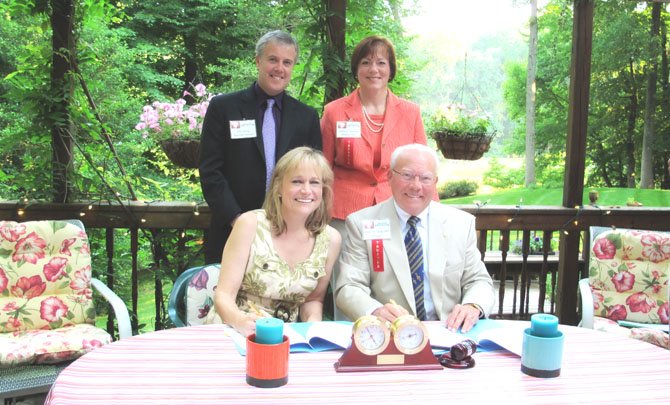 In the "Rose Garden" signing photo, in the front row is Maestra Miriam Burns and President Wayne Winston Sharp, Ph.D. The back row is Executive Director John Huling and President-Elect Aileen Pisciotta, Esq.
Stories this photo appears in:

New Music Director at McLean Orchestra
The McLean Orchestra has announced the appointment of a new Music Director, Miriam Burns, who will officially pick up the baton for the McLean Orchestra on July 1.