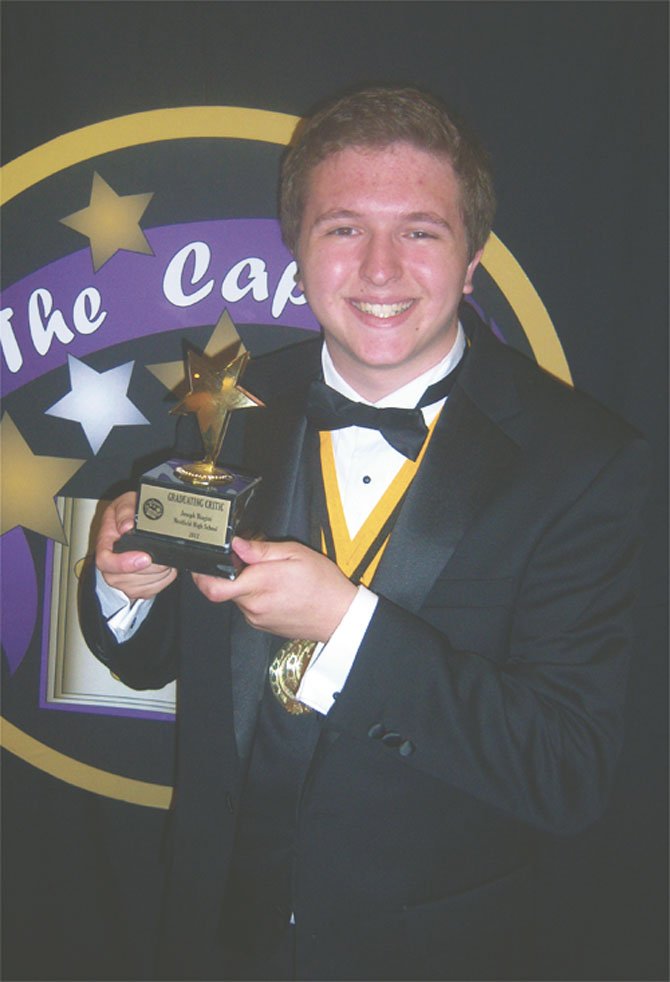 Graduating Critic, Joey Biagini, Westfield High School. For three years in a row, won the Cappie Awards for Rising, Returning and Graduating Critic.
Stories this photo appears in:

Victories include Best Musical, Actor, Choreography and Orchestra
For the second year in a row, Westfield High won 10 Cappies for a musical production at Sunday night's 13th annual Cappie Awards Gala at The Kennedy Center in Washington, D.C.