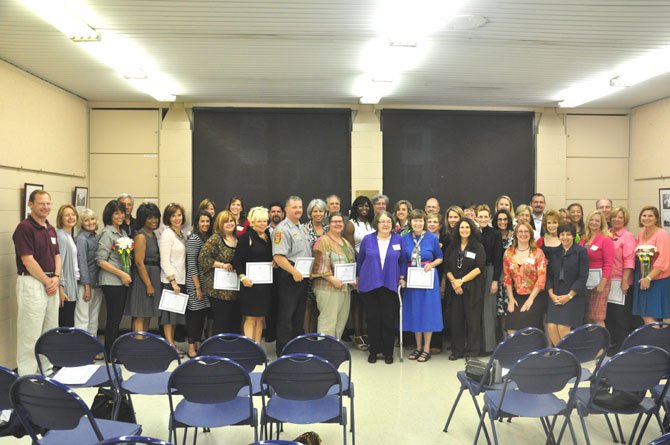 Partners of the Safe Community Coalition, which includes schools, businesses, faith communities and government and safety workers, are recognized at the SCC's annual members meeting at the McLean Community Center Tuesday, June 5.
Stories this photo appears in:
Coalition recognizes volunteers, officials for efforts over past school year.
The Safe Community Coalition honored dozens of individuals and organizations at their annual members meeting Tuesday, June 5 at the McLean Community Center. The primarily volunteer-run organization coordinates various activities and events designed to raise awareness of issues faced by youths, mostly in the Langley and McLean High School pyramids.