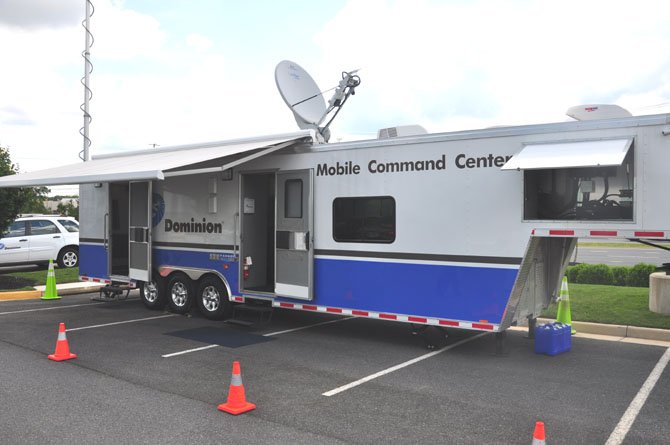 Dominion Power's Mobile Command Center, which provides field crews with a link to corporate facilities during emergencies. The center was deployed to Norfolk during Tropical Storm Ida, as well as Richmond, Charlottesville and North Carolina during recent events.
Stories this photo appears in:

Exercise allows Dominion Power to practice for severe storm events.
Dominion Power hosted a hurricane drill Wednesday, June 6, simulating the effects of fictional Hurricane Joseph and showing how they would manage such a storm. The Herndon headquarters serves about 900,000 customers.