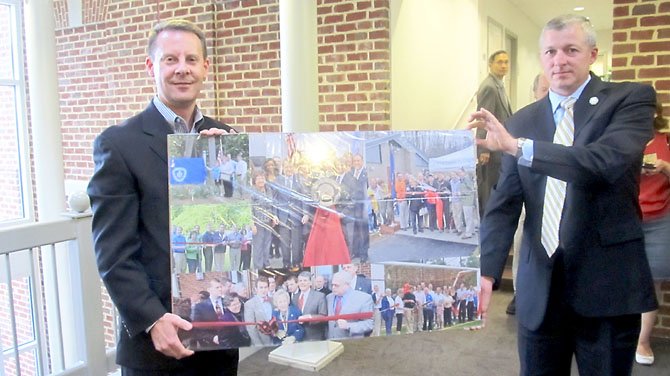 Joseph Harmon, chairman of the City of Fairfax Parks and Recreation Advisory Board and Mike McCarty, director of the city's Parks and Recreation Department, hold up a collage of photos for retiring Mayor Robert F. Lederer.
Stories this photo appears in:

Retiring mayor praised for redevelopment of Old Town Fairfax.
When Kim Luckabaugh's young son was in the hospital, fighting a battle with cancer, she would frequently stop by Sweet Life Café in the City of Fairfax to get him some ice cream to take to the hospital.