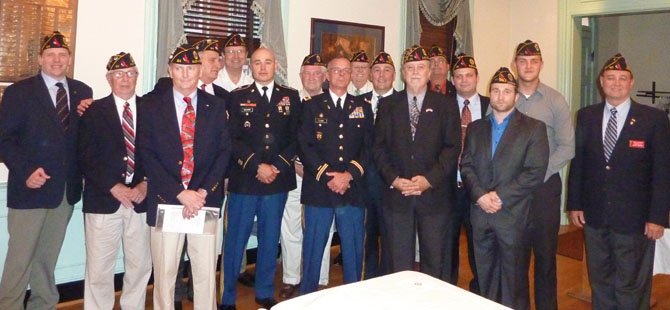 Newly installed officers and executive board members of American Legion Post 24 pose for a group photo. Pictured are: Erik Campbell, Dick Evans, Henry Dorton, Commander Bill Aramony, Jim Bertine, Jerome Schorr, Jim Taylor, Steve Flamm, Fred Brink, Mike Sawyers, Jim Glassman, Paul Moffett, Chance Wiley, Jared McMullen, Jesse Stevens and Dan Dellinger. Not pictured are Scott Allen, Doug Gurka, Warden Foley and Bill McNamara.
Stories this photo appears in:

Alexandria's Post 24 of the American Legion installed its 2012-2013 slate of officers and board members during a ceremony at the organization's headquarters in Old Town.