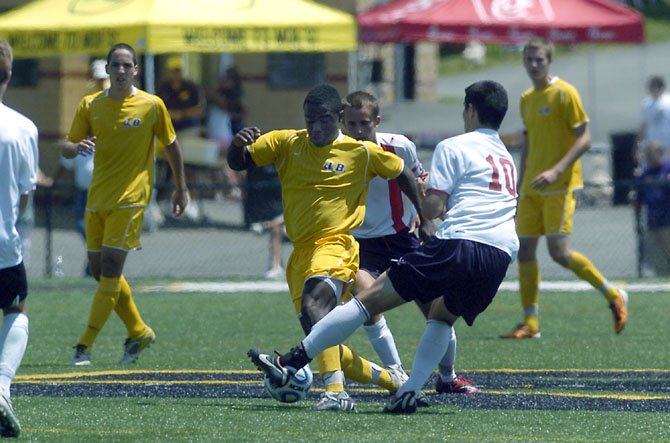 Lake Braddock's Aaron Hollins, with two Albemarle players around him, maneuvers the ball during the Bruins' state semifinals contest at Westfield High School.
Stories this photo appears in:

After tough start to season, Lake Braddock emerged as region power.
Lake Braddock Secondary's dramatic turnaround boys' soccer season in which the Bruins won just two of their first nine games before emerging as a Patriot District and Northern Region force the remainder of the spring campaign came to a tough ending last Friday afternoon, June 8 at Westfield High School when the local squad lost its Virginia State AAA semifinals playoff game by penalty kicks to opponent Albemarle High of Charlottesville, 2-1.