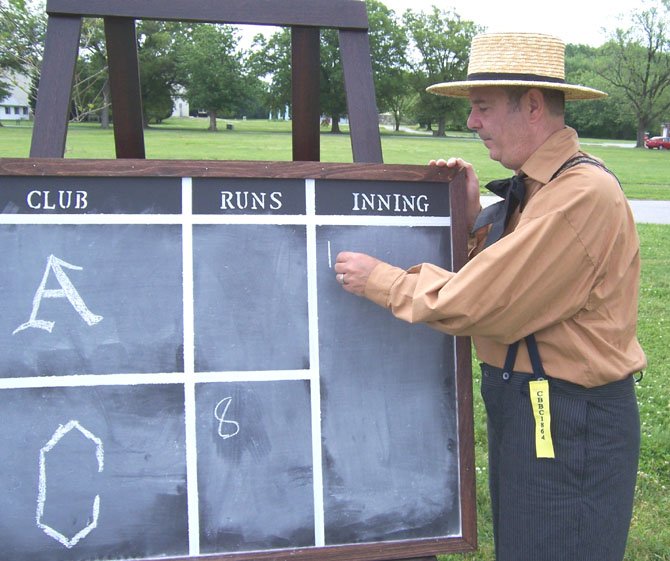 This is how they keep score in a "vintage" baseball game.
Stories this photo appears in:
1864-rules games, exhibits, highlight the Civil War Living History Exhibition.
Baseball, as played 150 years ago – except for beaning the runner – comes to Vienna on Saturday, June 23, as three 1864-rules teams play a series of exhibition games for the community.