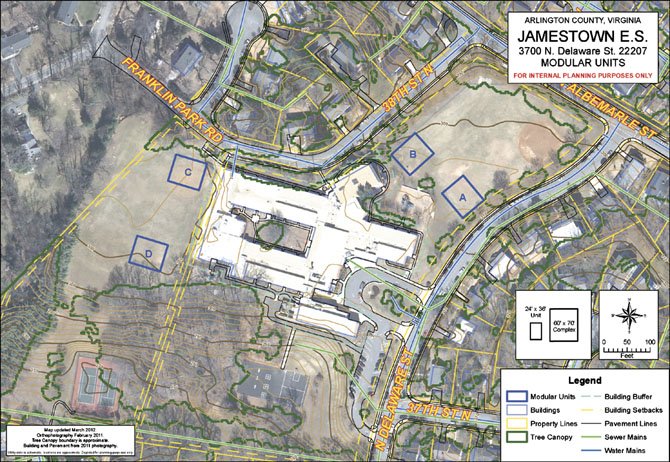 This map shows the locations Arlington County Public Schools suggested for trailer placement at Jamestown Elementary School. Community members noted the actual position of option A is closer to the school than what is displayed.
Stories this photo appears in:

Current placement receives no votes.
A public discussion on the placement of the trailers at Jamestown Elementary School was held June 4 to address community concerns with the initial placement.