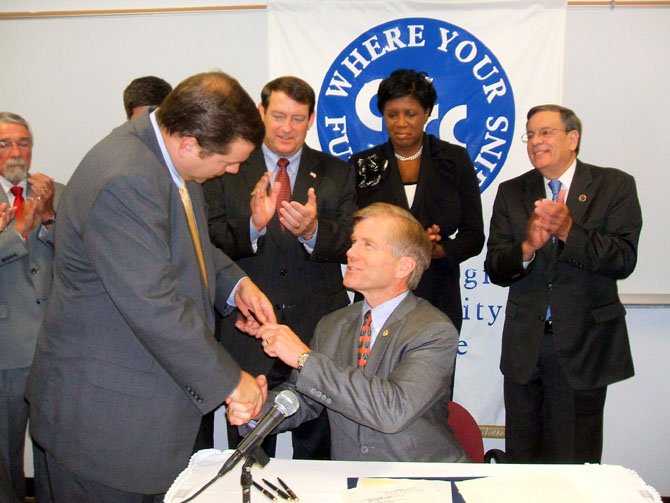 Gov. Robert F. McDonnell sat bill signing to reduce or repeal unfunded mandates on local government.
Stories this photo appears in:

Acting on Unfunded Mandates
On June 7, I joined Gov. Robert F. McDonnell at the Central Virginia Community College in Lynchburg, with others from his Task Force on Local Mandates Review, where he signed several bills that repealed over 20 burdensome mandates on local governments, a true milestone for the Commonwealth of Virginia.