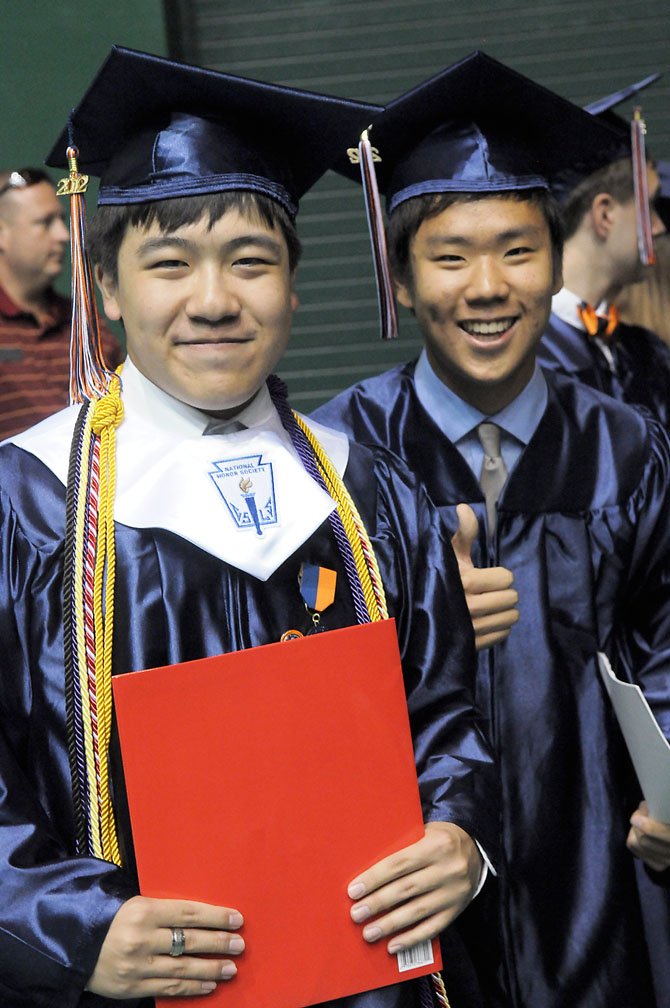 Senior Class president Chung Sham and Senior Class Officer Edward Bae prepare to lead their classmates into the Patriot Center for graduation.
Stories this photo appears in:

West Springfield High's alumnus Patrick Forrester, NASA astronaut, delivers a keynote speech.
West Springfield High School Principal Mark Greenfelder launched the school's 45th commencement ceremony at the Patriot Center with an inspiring message: "Spartans should always reach for the stars."