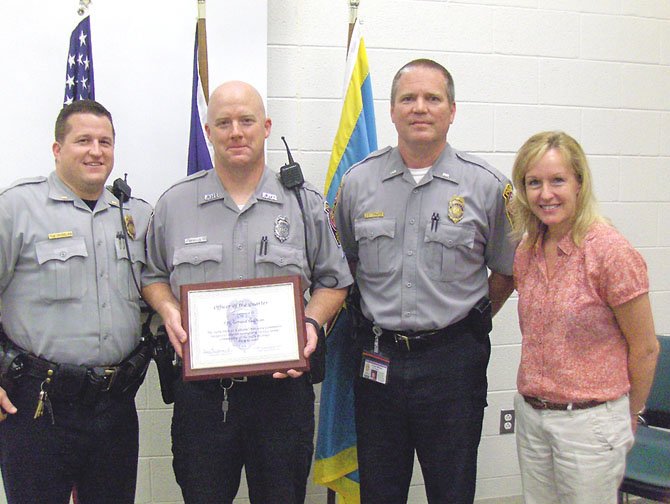 From left are 2nd Lt. Ryan Morgan; PFC Gerard Sullivan; Lt. John Trace, assistant commander, Sully District Station, and Leslie Jenuleson, CAC chairman.
Stories this photo appears in:

Award presented at CAC meeting.
Whether trying to outsmart a shooter or figure out where a lost child might go, Fairfax County police PFC Gerald Sullivan gives the effort his all. As a result, he was recently honored as the Sully District Station's Officer of the Quarter.