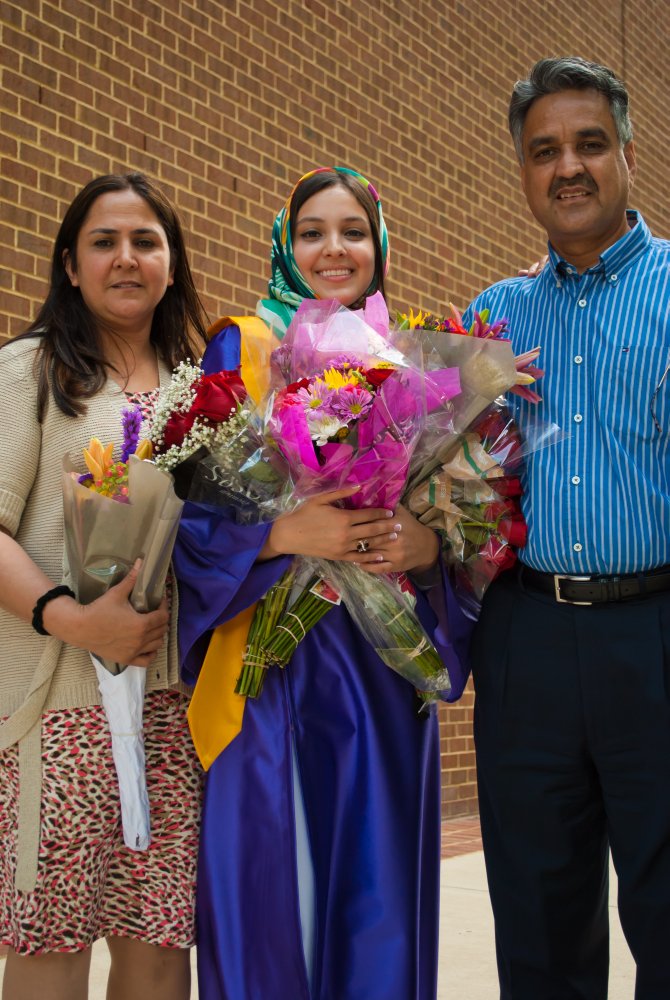 Left to right: mom Lailoma Rakin; graduate Nadia Rakin; dad Abdul Hadi Rakin.
Where do you see yourself in 10 years?
"In 10 years, I hope to be making a difference for women in Afghanistan, giving women's rights a voice in some way."
—Nadia Rakin, a Senior Class Representative

Stories this photo appears in:

Sen. Webb delivers an inspirational speech to his granddaughter's graduating class.
Being a vice president of the Student Government Association has its perks. Brianna Hogan, a Lake Braddock Secondary School senior, had the honor of introducing the guest speaker at the school's graduation ceremony on Friday, June 15 at the Patriot Center.