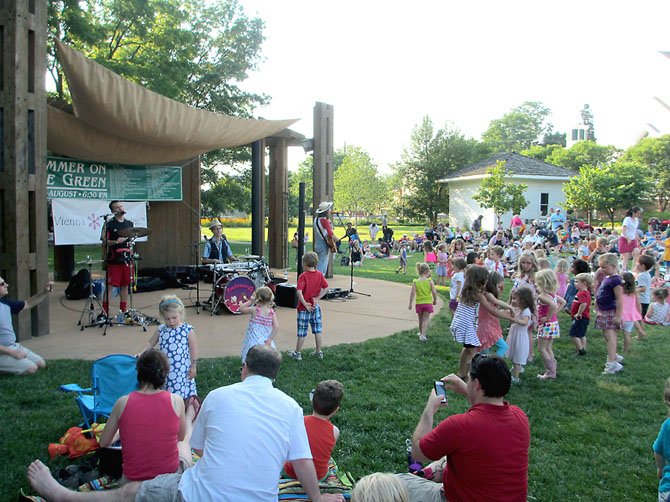 Coach Cotton, Willie Bob and Boogie-woogie Benny – no kidding – are Rocknoceros. And the children just love them, as evidenced by the last weekend concert on Vienna's Town Green.
Stories this photo appears in:

Summer on the Green concert series kicks off on Friday, May 30, at 6:30 p.m. with a concert performance by Bill Emerson and the Sweet Dixie Band, a favorite of the late Mayor and the Seeman family.

What makes living in Vienna special?
Everyone knows that the best advice comes from experience--and that's true even in the small things. Newcomers and old-timers alike can find a refreshing look at what we love about Vienna herein. Looking for the best place to eat? Forget yelp and find a local blog or ask a neighbor. Wondering about the places to be on the weekend? Finding an in-the-know peer can be the antidote to a all kinds of boredom. So, c'mon, you've got no excuse: do your research and get exploring.

Rocknoceros Kicks Off Kids' Concert Series on Town Green with huge crowd.
On June 20, local kiddie-rock stars Rocknoceros kicked off the children's concert series on the Town Green. One could hardly find grass among the ground cover of blankets and lawn chairs and humans of all ages and heights, from newborns in carriers to grandparents.