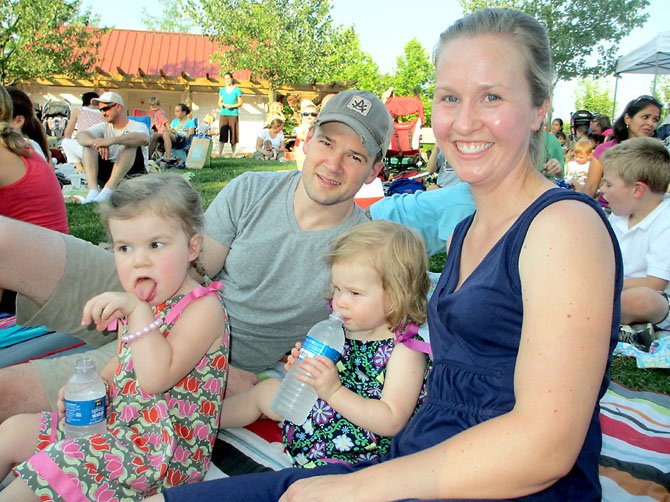 Vienna Moms, Inc. Rocknoceros concert organizer Kate Vincent, her children Maya and Avery, and her husband Paul. Kate Vincent called Rocknoceros "super-popular" with all the preschoolers.
Stories this photo appears in:

Rocknoceros Kicks Off Kids' Concert Series on Town Green with huge crowd.
On June 20, local kiddie-rock stars Rocknoceros kicked off the children's concert series on the Town Green. One could hardly find grass among the ground cover of blankets and lawn chairs and humans of all ages and heights, from newborns in carriers to grandparents.