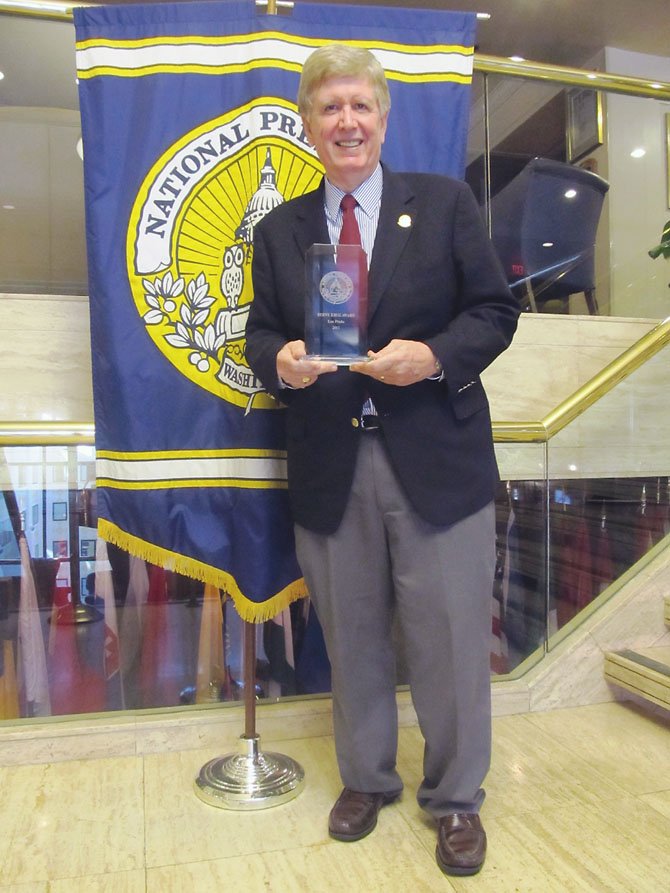 Lou Priebe of Springfield received the National Press Club's Berny Krug Award for outstanding contributions and volunteer service. The former two-term Board of Governor's member is currently chairman of the NPC's House and Bar Committee, where he is responsible for oversight of cuisine and decor for the 105-year old Washington institution.
Stories this photo appears in:

Springfield resident Lou Priebe receives National Press Club honor.
"People are marvelous in their generosity, if they just know the cause is there," said folk hero and proud Oklahoman Will Rogers.