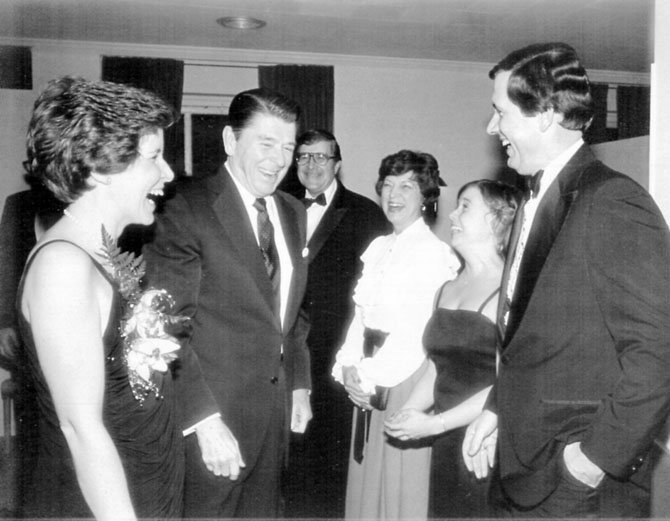 Lou Priebe of Springfield at the 1982 inaugural of the first woman president of the National Press Club, Daily Oklahoman Assistant Bureau Chief Vivian Vahlberg. The event was attended by President Ronald Reagan. "I had just joked that it was good to see "the Gipper" among this group of Oklahomans as we could use him with our ailing Sooner football team that year. He said they couldn't possibly be that desperate," Priebe said.
Stories this photo appears in:

Springfield resident Lou Priebe receives National Press Club honor.
"People are marvelous in their generosity, if they just know the cause is there," said folk hero and proud Oklahoman Will Rogers.