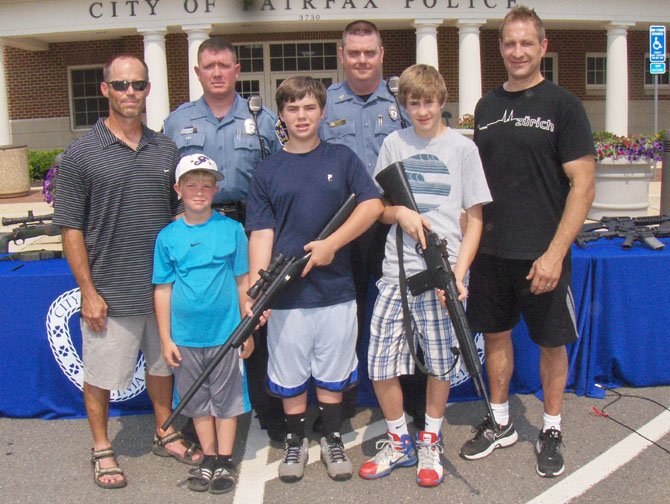 Back row, from left, are Bill Wilkinson, SRO Mike Murphy, Sgt. Kyle Penman and Stan Tomajko; with (front row, from left) brothers Eric and Brady Wilkinson and Jordan Tomajko. Brady and Jordan are holding their replica rifles.
Stories this photo appears in:

Police warn public about replica firearms.
It was shortly before midnight when City of Fairfax police rushed to an apartment complex after receiving a report of a man there carrying a gun. He'd already pointed his weapon at several people when officers confronted him, had him drop the gun and arrested him. This incident happened awhile ago, and the weapon turned out to be a replica of a long-barreled, semiautomatic rifle.