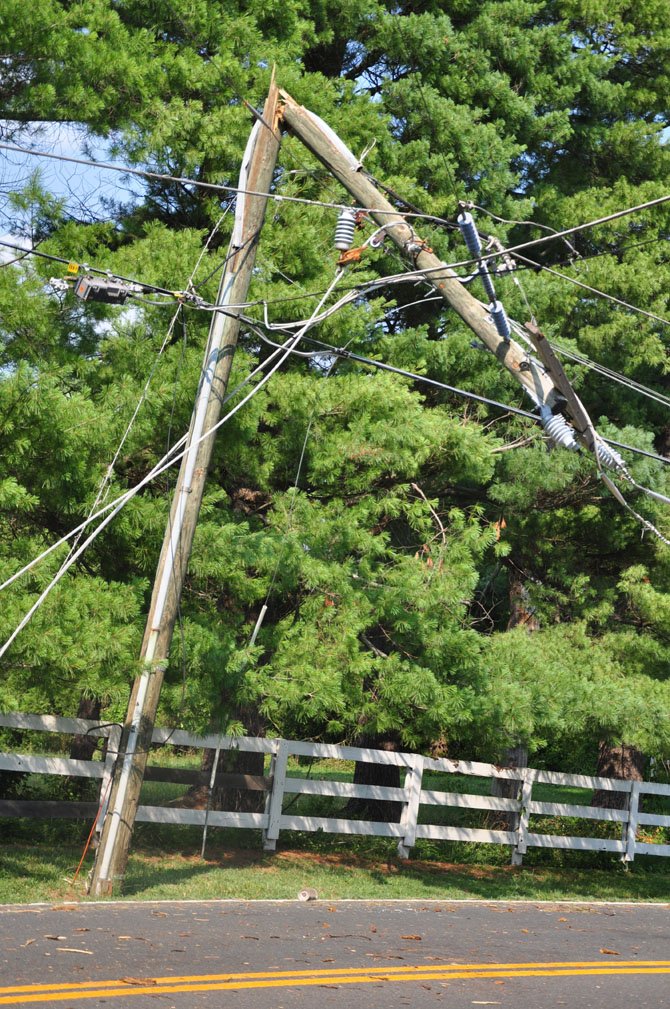 A broken power line near Leigh Mill Drive on Georgetown Pike blocked off the road after Friday's storms.
Stories this photo appears in:

How to participate in Fairfax County's '30 Ways in 30 Days' campaign.
In the past 12 months, Fairfax County residents have experienced an unprecedented number of emergencies, from an earthquake and a tropical storm to floods, a tornado and a derecho.