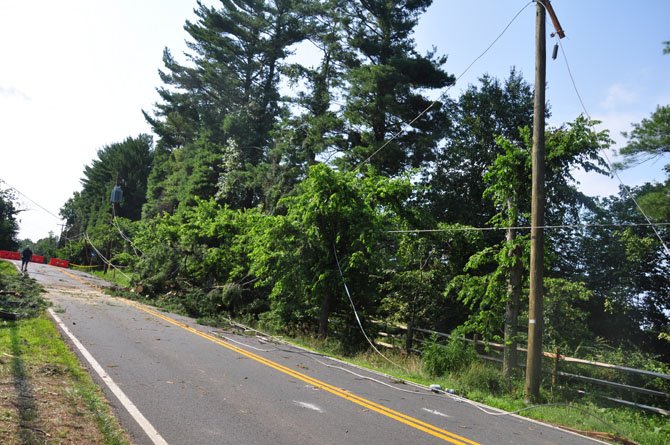 Fallen trees take down power lines along Georgetown Pike, the result of Friday's storm.
Stories this photo appears in:

Derecho hits McLean, Great Falls area causing massive damage.
After a night of watching blinding flashes of lightning, sheets of rain and pieces of trees flying around his yard, George Matmos of McLean sought out Saturday morning normalcy the best he knew how: with a cup of morning coffee.