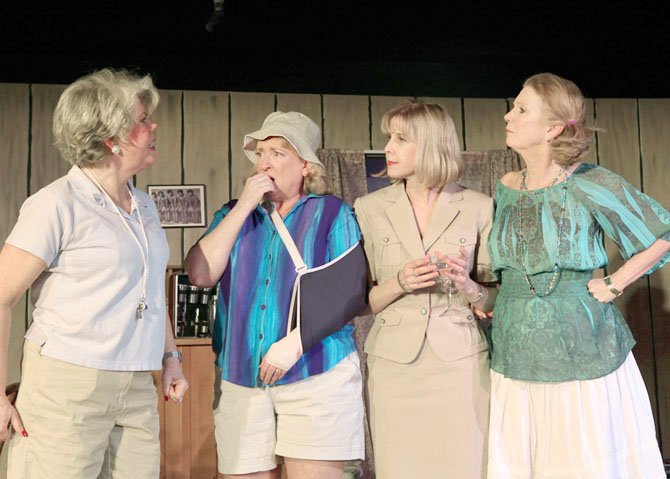 Tina Anderson as Sheree Hollinger, Gayle Grimes as Vernadette Simms, Kacie Greenwood as Dinah Grayson and Barbara Hayes as Lexie Richards.

Stories this photo appears in:

Port City shines with new production.
They met long before the phrase "BFF" was part of the American lexicon, but for five college teammates, the comfort and frustrations of "best friends forever" are rays of sunshine in the Port City Playhouse production of "The Dixie Swim Club," now playing at Alexandria's Lab Studio Theatre at Convergence.