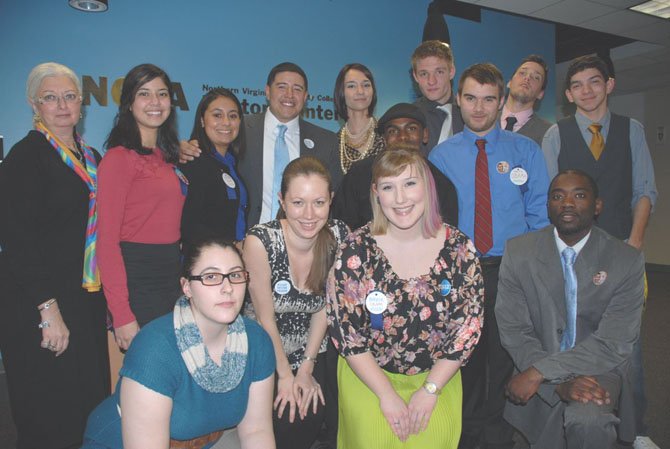 Members of Prof. Rosemarie Pelletier's American National Politics class who presented Democrat and Republican party platforms and candidates in a mock convention. Back row, from left: Prof. Pelletier, Greysi Vasquez, Rosa Alfaro, Helder Barberena, Sarah Wright, Dan Cook, Robert Kuehn, Zach Miller; middle row: Brandon Cheltenham and Will Harrison: front row: Ariel Lang, Leah Beyers, and Errik Hopkins.
Stories this photo appears in:
NVCC politics students stage mock GOP convention.
Republican Presidential candidate Mitt Romney triumphantly entered the convention area. He was preceded by his running mate, Ron Paul. This convention was not in Tampa, but rather in a Northern Virginia Community College classroom in Reston.