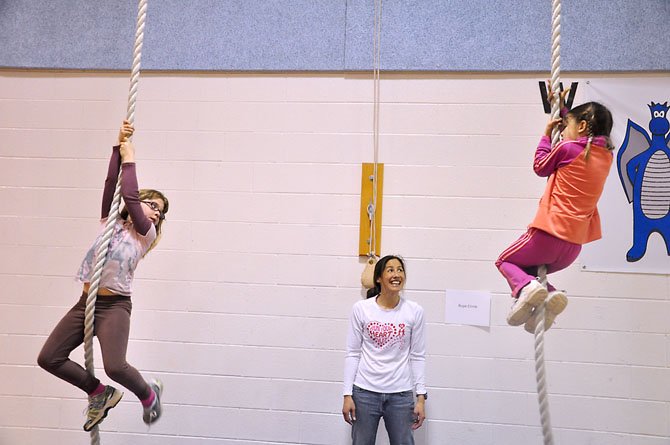 From left, Sarah McGrath and Sophia Ambrose, first graders at Colvin Rum Elementary, try to climb the gym rope while volunteer Sabrina Thomas cheers them on.
Stories this photo appears in:

Students participate in events to raise money for American Heart Association.
Students at Colvin Run Elementary School got a little extra time in the gym Monday, March 5 and they were able to raise funds for the American Heart Association while they did it. The school hosted a Jump for the Heart event, where children could jump in many different ways to learn the importance of physical activities.