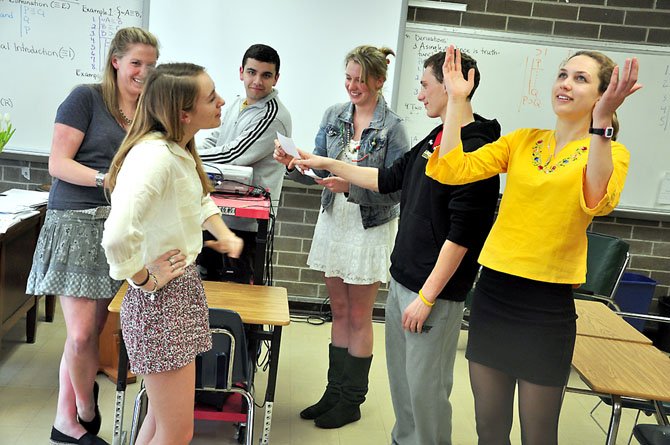 Langley High School seniors rehearse their presentations for the 20th annual Langley Case Day.
Stories this photo appears in:

20th annual Case Day will debate Miller v. Alabama, Jackson v. Hobbs.
Langley High School seniors are currently putting the finishing touches on their 20th annual Case Day, which will take place Monday, March 19. This year's cases will be Miller v. Alabama and Jackson v. Hobbs.