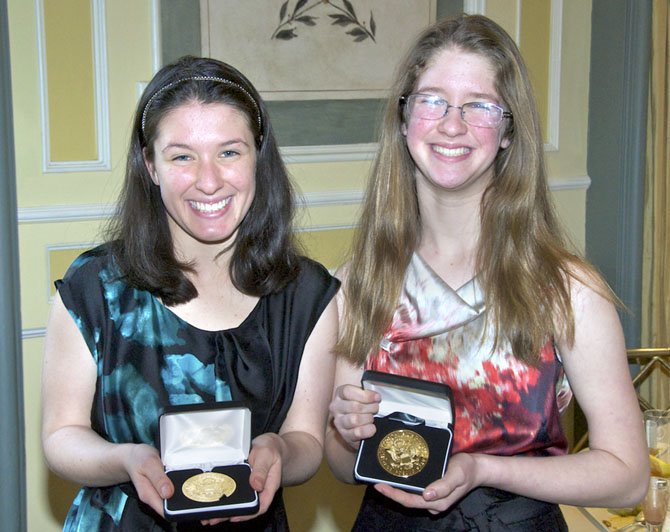 Sisters Rachel and Kelsi Okun were recently honored with the Jefferson Award. The Jefferson Award is considered the Nobel Prize for public service.
Stories this photo appears in:

Rachel and Kelsi Okun are presented with Jefferson Award for Public Service.
McLean sisters Rachel, 16, and Kelsi Okun, 13, love treasure hunts.