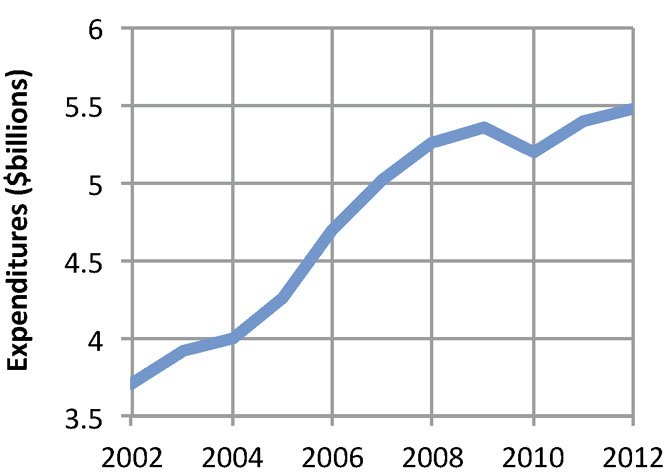 Total Fairfax County Expenditures over Ten Years
Total expenditures for Fairfax County grew from $3.71 billion in 2002 to $5.36 billion in 2009, dropped briefly in 2010 to $5.19 billion and now are at a record high $5.47 billion for 2012. Projected expenditures for FY2013 are $6.73 billion.

Stories this photo appears in:

Bucking national trend, local governments here expand while others are contracting.
As local governments across America are laying off firefighters and teachers, governments in Northern Virginia are experiencing record levels of spending and an all-time-high number of employees.